This article contains affiliate links. We may receive compensation if you use a partner bank for financing. We never recommend a service we wouldn't use ourselves. Period.
Thinking about buying a short-term rental? Your biggest challenge might be financing the home.
The short-term rental income you'll earn from Airbnb, VRBO, and Vacasa isn't always reliable, and this income uncertainty scares off most traditional lenders.
Alternative lenders are starting to fill the gap by approving DSCR loans for short-term rentals.
Right now, only a handful of lenders offer this kind of financing, but it's a loan worth searching for if you're starting out in the short-term rental business.
Submit your DSCR loan scenario.
What's in this article?
Why are DSCR loans different for short-term rentals?
DSCR stands for debt-service coverage ratio. Lots of experienced landlords who buy long-term rentals are using DSCR loans.
Here's how these loans work: If a home's rental income exceeds its monthly loan payment, the home's income will cover its debt, and a DSCR lender will likely approve the loan. Rental income — not the borrower's personal income — secures the loan.
Predicting long-term rental income is pretty easy. Landlords can submit signed lease agreements or at least show what similar homes nearby are renting for each month.
Calculating short-term rental income is harder. What if your Airbnb sat empty for an entire month? What if someone else opens an Airbnb unit next door? What if you have to lower the price to keep the unit full? Your income from the unit might not cover the unit's debt.
This is one reason fewer lenders offer DSCR loans for short-term rentals. It's also one reason lenders who do approve DSCRs for short-term rentals have stricter qualifying rules.
7 lenders that offer short-term rental mortgages for properties listed on Airbnb, Vrbo, Vacasa, and more
Compared to conventional, FHA, or other off-the-shelf mortgages, DSCR loans are harder to find.
Even fewer lenders offer DSCR loans for short-term rentals. To use this borrowing strategy, you'll need to find a lender that specializes in unconventional lending.
Here are some good lenders to check with:
My Perfect Mortgage lender network
My Perfect Mortgage has hand-selected a group of lenders that offer DSCR financing for short-term rentals. If you need help finding a lender for your scenario, we can match you with one here.
Start your short-term rental DSCR loan.
Nectar
Instead of looking at a specific property, Nectar looks at your entire rental business and gives you a cash advance based on past cash flow. For experienced operators with 3+ years of experience, Nectar could be a financing solution even for properties that might not work with standard DSCR lenders.
See if you are a good candidate for Nectar here.
Beeline
This Rhode Island-based online lender specializes in outside-the-box loans, including DSCR loans for short-term rentals.
Short-term rental borrowers should have:
A credit score of 640
A 20% down payment
Savings in the bank to cover six months of payments
Like a lot of alternative lenders, Beeline won't automatically turn you away if you can't meet every requirement. The lender will still be open to a conversation about your options.
Beeline will want to know how much the property you're buying has earned in rent over the past year. The lender will also predict the unit's income over the next 12 months.
Coast2Coast
Online lender Coast2Coast Mortgage has a new line of products for financing short-term vacation rentals. Like Beeline, Coast2Coast wants to see:
Credit scores of 640
Down payments of at least 20%
Coast2Coast will use AirDNA data to predict your property's income over the next 12 months. If the property you're buying already has a 12-month short-term rental history, Coast2Coast will use those numbers, too.
Coast2Coast also offers an interest-only payment plan that can lower payments during the first years of the loan term. This creates an easier way to qualify, but it costs more in the long run so you'd probably want to refinance out of the loan before it amortizes.
Lima One Capital
This South Carolina-based lender offers a DSCR loan geared specifically for short-term rental properties. Lima One suggests applying with:
A credit score of 700
A 25% down payment
Lima One has one of the widest selections of loan terms to choose from, including 5-, 10-, and 30-year fixed-rate or adjustable-rate mortgages. Lima One can also approve interest-only payments or balloon loans if you're already planning to refinance within a few years.
Having so many loan options offers more chances to lower the loan's monthly payment. With DSCR loans, lower payments increase borrowing power.
TheLender.com
California-based Hometown Equity Mortgage has created TheLender.com which provides short-term rental DSCR loans online.
This lender considers applicants on a case-by-case basis, so it doesn't state a credit score guideline. You will need a 20% down payment to start the conversation.
Like Lima One and Coast2Coast, TheLender.com has adjustable-rate and interest-only repayment plans which can increase your borrowing power, especially if you don't plan to keep the loan for its full term.
Rental Home Financing
Rental Home Financing now has DSCR loans for short-term rental properties. This Indiana-based online lender will look for:
A credit score of 640
A 25% down payment
Rental Home Financing offers fixed and adjustable 30-year terms and interest-only payments.
Like most non-QM lenders, Rental Home Financing considers each borrower on a case-by-case basis rather than running your profile through an automated system for a quick decision.
Low DSCR rates
Flexible guidelines
Specializing in DSCR, Fix & Flip, Construction, Bridge
Make-sense underwriting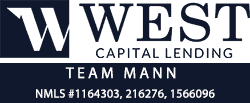 DSCR loans and other investor options
Self-employed, full-time and newer investors

AL, AZ, CA, CO, FL, HI, ID, IA, KS, ME, MI, NH, ND, OR, TN, UT, WA
Expect short-term rental mortgage rules to change constantly
Financing choices for short-term rentals change almost every day. New alternative lenders are entering the market almost every month, trying to fill a space created by most mainstream lenders' inability to finance short-term rentals.
And, lenders who already offer vacation rental loans change their rules a lot, reflecting the changing nature of this market.
Why so much volatility? Partly because nobody can predict the true income for short-term rentals over the next few years. Income projections rely partly on past income performance. The pandemic skewed the 2020-2022 data, so future projections are sketchy at best.
Each month of new rental data changes how lenders project a property's earnings in 2024 and beyond.
Requirements for short-term rental DSCR loans
As a borrower shopping for a short-term rental loan, you should expect loan rules and features to change. But some things will stay the same, or at least almost the same, with DSCR loans for short-term rentals:
A big down payment
Buying your own single-family residence requires only 3% to 5% down. Not so with DSCR loans. DSCR down payments reduce risk for lenders, so these lenders will need more money up front from you.
Twenty percent is common, but some lenders will need more, especially if they're a little worried about your property's potential to earn.
A higher interest rate
Again, if you're expecting DSCR interest rates to resemble average mortgage rates on conventional loans, you might be surprised. DSCR rates will likely be a couple percentage points higher.
Why? Because alternative lenders feature non-QM loans. This means they won't be selling your loan to Freddie Mac or Fannie Mae. Keeping the loan, and its risk, in house raises rates.
An in-demand property
Rental units located near popular destinations earn the most income, and a steady income opens up more financing options.
Buying a place near a beach, a theme park, or a convention center could help your earnings and loan eligibility.
Use your knowledge of your local market to target in-demand units — properties that will perform well on Airbnb. If you're serious about this business, open an AirDNA account.
Low DSCR rates
Flexible guidelines
Specializing in DSCR, Fix & Flip, Construction, Bridge
Make-sense underwriting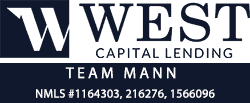 DSCR loans and other investor options
Self-employed, full-time and newer investors

AL, AZ, CA, CO, FL, HI, ID, IA, KS, ME, MI, NH, ND, OR, TN, UT, WA
A pretty good credit score
DSCR lenders won't care too much about your personal finances. This helps make DSCR loans so popular: They can separate your personal earnings from your business loans.
But your personal credit score will still matter. Typical DSCR lenders want to see a FICO of at least 640. A FICO score in the 700s will open up more doors.
A personal conversation
By their nature, alternative lenders are flexible. They don't process hundreds of loan applications a day, so they tend to treat each loan applicant as an individual.
If you've dealt only with huge mainstream lenders, you may need a minute to get used to your DSCR lender's conversational approach to loan processing.
Be ready to share your goals as an investor and your plans for making it work.
The math
A mathematical equation serves as the beating heart of any DSCR loan. It's an equation that compares a property's income to the same property's debt. All the math boils down to one number: the property's DSCR, or debt-service coverage ratio.
A ratio of 1.0 means the property earns exactly enough in rent to cover the monthly payment due on the loan
A ratio below 1.0 means the monthly payment exceeds the rental income
A ratio above 1.0 means the opposite: income exceeds the debt payment
DSCR lenders, of course, want to see ratios above 1.0, though some lenders will go below 1.0 on a long-term rental — if the borrower has enough money in the bank to close the gap and a track record of financial stability.
Because of the volatility in the market for short-term rentals, lenders often want DSCRs of 1.2 to 1.5 for short-term rentals.
Comparing DSCR loan offers saves money
DSCR loans won't tie your personal income to your rental home. Instead, underwriters count on the money you'll earn from the rental you're buying. It's an elegant solution, especially if you're trying to break into the rental business.
Finding a great financing deal requires shopping around. Comparing loan offers is a lot easier now that several lenders offer DSCR loans for short-term rentals.
It's a fast-changing market. Start with the lenders on this list, and stay on the lookout for new lenders entering this market.
Submit your DSCR loan scenario.